The last step to using Education Walkthrough – and by far the easiest – is Adding your Signature. NOTE – You can only add your signature in the mobile app and not from the Dashboard.

Your signature is an important sign-off on every observation. Once added, your signature will automatically appear on every observation you complete with a timestamp and date of completion.

Let's get started:
Navigate to Settings on the far right (and while you are there, check out the Premium Plan, which gives you the ability to share templates with your team, among other cool features)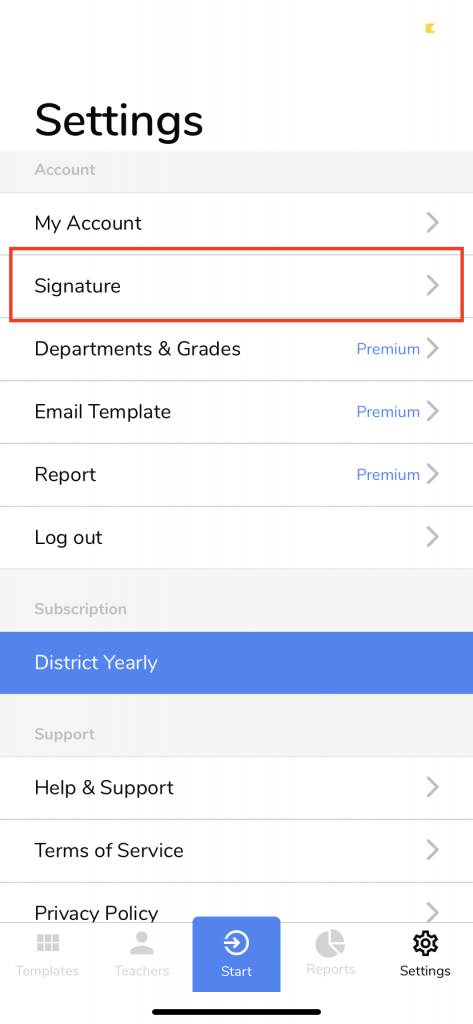 Click on Signature 
Using your finger, sign your name. You can sign multiple times until you get your signature right.
Once you are satisfied, click Save. You will see the image of your signature appear in the current signature box and receive a pop-up noting you've successfully added your signature.
Next Steps

You are all set! You can go to the Start page in the navigation bar to start your first observation. This page will ask you to choose your Template, Teacher, Department, Grade, and enter the Class Observed. Once all the items are selected, you can click the start button to start the observation.